Do you use plastic bag when you shop in a supermarket? Nowadays more and more people are using their reusable bags, which are great for environmental protection.  Do you realized that men are rarely using plastic bags compare to women, below I will tell you why.
Men avoid reusable shopping bags to not look gay
男人不重复使用购物袋,是为了避免看起来像同性恋:研究
Men may be more likely to snub mother nature by refusing to carry reusable shopping bags — because they don't want to appear feminine or gay, according to a new study conducted by a school in the United states.
一项最新研究表明,男性拒绝携带可重复使用的购物袋,因为他们不想让自己显得女性化或同性恋化,因此他们更有可能怠慢大自然母亲。
Penn State University researchers found that people tend to view the act of schlepping groceries in a tote bag — instead of plastic ones — and other eco-conscious activities as un-manly, according to a study published in the journal Sex Roles.
根据发表在《性别角色》杂志上的一项研究,宾夕法尼亚州立大学的研究人员发现,人们倾向于认为把食品杂货放在大手提袋里而不是塑料袋子里,以及其他具有环保意识的活动,是不具有男子气概的。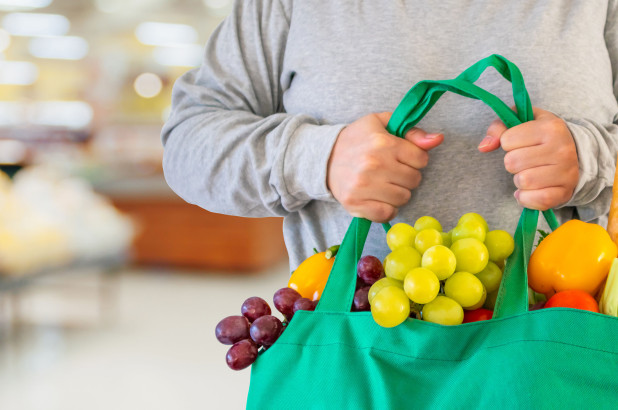 "People may avoid certain behaviors because they are managing the gendered impression they anticipate others will have of them," Penn State professor of psychology Janet Swim, who participated in the study, said in a statement. "There may be subtle, gender-related consequences when we engage in various pro-environmental behaviors."
参与这项研究的宾夕法尼亚州立大学心理学教授珍妮特·斯沃姆在一份声明中说:"人们可能会避免某些行为,因为他们在管理自己对他人的性别印象。""当我们从事各种环保行为时,可能会产生微妙的、与性别有关的后果。"
During the study, researchers asked 960 men and women to read about and evaluate specific environmentally friendly tasks — including line-drying clothes, recycling and tote-bag-carrying — as "masculine" or "feminine."
在研究过程中,研究人员让960名男性和女性阅读并评价特定的环保任务——包括晾晒衣服、回收和提手提包——是否具有"男性特征"或"女性特征"。
They found people generally rated earth-saving errands as feminine, and were more likely to question a guy's sexual orientation when he performed such tasks, according to the study.
研究发现,人们普遍认为拯救地球的任务是女性的,当一个男人执行这样的任务时,更有可能质疑他的性取向。
Researchers also found people were more likely to question a woman's sexual orientation if she engaged in "masculine" pro-environmental behaviors, such as caulking windows.
研究人员还发现,如果女性做出"男性化"的环保行为,比如堵窗户,人们更有可能质疑她的性取向。
"If being seen as heterosexual is important to a person, that person may prioritize gender-conforming over gender-nonconforming pro-environmental behaviors in anticipation of how others might see them," Swim said.
斯维姆说:"如果被认为是异性恋对一个人来说很重要,那么这个人可能会优先考虑符合性别的行为,而不是不符合性别的环保行为,以此来预测其他人会怎么看他们。"
But New Yorkers may soon have to get more comfortable carrying around tote bags — a ban on single-use plastic bags, along with fees of up to 5 cents each on paper sacks, is set to go into effect in March 2020.
不过,纽约人可能很快就得适应随身携带手提袋的生活了——一项禁止一次性塑料袋使用的禁令将于2020年3月生效,每袋塑料袋最高收费5美分。